Killing Pests In Salem OR
503.364.8091
When the pests come crawling...
Pests can invade in the blink of an eye,
Don't let the invaders overtake you and your home.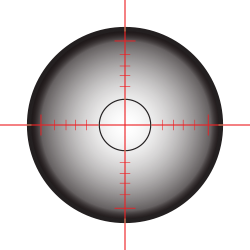 Call us to rid yourself of pests today!
Get a FREE Inspection
Fill out the form below to get your
FREE PEST INSPECTION
Dont let the pests consume your home!
Eliminate Harmful And Annoying Pests For Good
PIf you were to ask various homeowners for their top 10 list of homeowner nightmares, a pest infestation would most likely be near the top of every list. No one wants to come home to a property that has been overwhelmed with creepy crawlies, but if you find yourself in this situation it is important that you call a reliable pest control in Salem OR company right away.
Pests can range from merely slightly annoying to downright damaging to your property, so it is important to get them under control before the problem gets worse. Luckily for you, The Killers are ready and waiting to help you get rid of those nasty pests once and for all.
Why Choose The Killers?
Pests can be incredibly difficult to get rid of, which is why most pest control companies only promise to "control" them. However, you can depend on The Killers to actually get rid of those pests that are wreaking havoc on your property. No matter what type of pest is plaguing you, we offer a pest control in Salem OR package that will effectively eliminate that pest from your property and offer future protection against recurring infestations.
If you are tired of pest control companies over-promising and under-delivering, you will be happy to know that we guarantee our pest control services for a full year. With that kind of guarantee, you can put your worries aside and have confidence that we will give you the very best pest elimination services in the Salem OR area.
Available Pest Packages
We understand that not every homeowner or property owner has the same pest control needs, which is why we offer a variety of pest control in Salem OR packages that you can choose from. These packages include:
Silver Star WD. - for properties that have only one type of wood-destroying pest.
Silver Star GP. – for properties that have only one general pest.
Diamond. – for properties that need protection from many different general pests.
Gold Star. – for properties that need protection from many different wood-destroying pests.
Gold Star Plus. – for properties that need protection and treatment for all general and wood-destroying pests.
Platinum. – for properties that need additional Bora Care protection as well as an extended sub-structure guarantee.
To find out more about which pest control package is right for you, contact The Killers today.